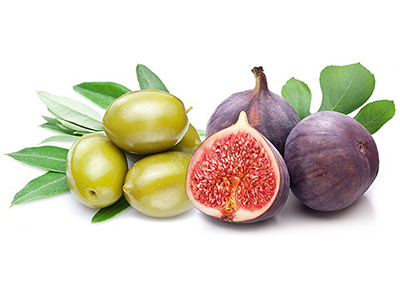 Figs & Olives Mix is made with the finest raw material of Jenin, figs, olives, honey and royal jelly, pollen, palm, ginger and thyme. These materials are proven to have impact on the immunity and fertility.
Benefits of Jenin, figs and olives:
Uncovered medical research and scientific studies in the modern center of Germany that handles a lot of diseases, including:
・Treatment delayed childbearing
・Immune weakness and anemia and enhance memory
・Cases of rheumatoid arthritis and bone pain
・Ulcerative colitis
・Prostate Disease
・Acne and skin severe drilling
・Microbe -helix and amoeba types
・Diseases of the heart and blood vessels and atherosclerosis
・Diseases of the liver and kidney and gall bladder and spleen
・Premature aging and the prevention and treatment of tumors
How to use:
Emptied the contents of the sachet and mix in one cup of hot water , " 200 ml " stir well and drink half an hour before breakfast
Due to the absence of solvent process may take from 1 stirring 2 minutes until the homogenization process well.
Precautions for use:
Do not eat Fig and Olives mixture during pregnancy and lactation