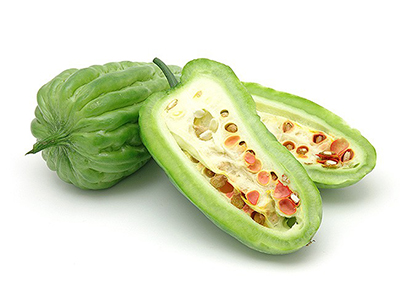 Bitter Melon Mix is a natural herbal innovation with herbal anti diabetic properties. It is a combination of extracts of naturally occurring tissue cultured herbs. This combination is helpful in controlling diabetic related complications. Bitter Melon Mix repairs the beta cells of Langerhans and perk up sensitivity for insulin in the body cells. This in return helps the body to metabolize glucose in a natural way, similar to the body's mechanism. As a herbal mixture, the Bitter Melon Mix has shown legendary and wonderful results in controlling blood glucose levels.
Ingredients
Bitter Melon Powder
Honey
Permitted Food Preservative(E202)
Method of Administration:
The extract which is contained in one sachet of our product. It is preferable to have daily.
Patients with fasting blood glucose level above 180mg / 100ml. (10mmol/litre)

Should have 2 sachets daily, one in the morning and one in the evening after meals.
You may have the sachets content mixed with water or the beverage you prefer, or have it directly-open the sachet and have the contents as they are without water.
Precautions:
It is preferable not to be taken by pregnant or nursing mothers